7 Modern Interior Design Ideas for Your Garage
The New Year brings in a fresh start for everyone. This is also a time to reinvent your home and interior. Most often, homeowners give their spaces a fresh makeover once a new year begins.
If you are already thinking about renovating your garage for 2017, you should consider the new trends of the year. This will help you in creating a modern look for your cabin garage that will not only make it look more organized but more expensive as well.
          1.Greenery. This is the 2017 Pantone Color of The Year. This cheery shade represents revitalizing and refreshing energy. This makes it perfect for an old boring garage. You can repaint your walls with this shade to bring life to your dull garage. Some greenery little accents here and there can also spice up your interior without having to commit to the full-on wall paint. If you don't like this bright green color splattered all over the place, you can always choose a more toned down shade of green. Some lime green or emerald tones will still add a bit of life to your garage.
          2.Faux finishes. Faux can be fashionable for interiors, not just for clothing. Faux materials can work for homeowners who are on the budget as these can be less expensive. This is also a more reliable alternative compared to real ones. Faux wood beams, faux leather couches, and faux foliage can be great additions to your garage. You can play around with the options that you have in order to create a fancy space without breaking the bank.
          3.Marble and brass. Although the marble-and-brass mix is everywhere in the past year, this combination continues to dominate this year. Marble is a huge trend and it's not just something you see on Pinterest. This is a very neutral and clean combination that creates a glamorous yet industrial look for any space. You can go for white marbled furniture, such as tables and accents especially if you are creating a more livable space in your garage. You can use more brassy accents on your lighting fixtures or on storage space to add a metal feel to your garage.
          4.Quirky lighting. Lighting can be key in dressing up a space. If your garage is dark and dreary, you might want to add more lights. This is not only to keep your garage well-lighted but helps in adding protection to your garage. Instead of just using the ordinary lights, you can use quirky lighting to add character to your garage. This also showcases your interesting design sensibility. Some interesting lighting fixtures can easily spruce up any garage. You don't have much to do design-wise since this can be the main focus of your garage.
          5.Subway tiles. This classic tile choice is starting to make a comeback. Subway tiles can work with different styles and is affordable. You can use it on walls with some dark grout to add an unexpected element. Because it's inexpensive, you can play around with its colors and finishes to create a more interesting environment.
          6.Texture. Engage with your space in a more textural level. Go for textures as this creates a more engaging space in your garage. You can go for velvet, pleated cottons or huge stitches on your furniture inside your garage. This kind of trend creates a sense of comfort in a chaotic environment. You can even go for more luxurious materials such as faux fur or mohair to add that feel of comfort in your garage.
          7.Bronze. Since the industrial look in interior design is still the rave, then metals are still in when it comes to adding elegance. This metal, specifically, can warm up any space easily. Bronze can look a lot more classic than most metals and compliments a lot of design and decorating styles. You can use this for accessories and lighting in your garage. You can opt for bronze lamps or vases if you've had your garage renovated as a living space. Play around with bronze accents that you can add up, be it figures or some geometric objects that you can use to display.
Bloggers' Top 33 Inspiring Home Interior Designs
Interior Design Ideas for your Home
Home Bunch | Facebook
---
31 Gorgeous & Ultra-Modern Bedroom Designs
Style Estate
---
Allen Key House
Est Living | Facebook
---
65 Stunning Contemporary Bathroom Design Ideas To Inspire Your Next Renovation
Gravetics
---
Top 50 Room Decor Ideas 2016 According To Australian House & Garden
BRABBU | Facebook
---
Modern Console Table Ideas for Pastel Interiors
Modern Console Tables | Facebook
---
ADAIRS | NZ LAUNCH
The Design Chaser | Facebook
---
Stylish wardrobe design ideas
One Kindesign | Facebook
---
Khloé and Kourtney Kardashian Realize Their Dream Homes in California
Architectural Digest | Facebook
---
TOP BLOG POSTS OF 2016
Nesting With Grace | Facebook
---
INSPIRATION #490
Blood & Champagne | Facebook
---
Experts predict the biggest interior design trends for 2017
Domain | Facebook
---
Exciting New Tile Trends for 2017 (And a Few Old Favorites Here to Stay)
apartment therapy | Facebook
---
Olivia Gallery
redo home + design
---
MASSUCCO WARNER MILLER INTERIOR DESIGN
House of Turquoise
---
10 Secrets to Decorating Like a Parisian
One Kings Lane
---
Minimal Interior Design Inspiration #65
Ultralinx | Facebook
---
Friday Favorites with Lark & Linen
Construction2Style | Facebook
---
30 Elegant Contemporary Kitchen Ideas
Feed Inspiration | Facebook
---
gray living rooms that don't feel cold
domino
---
Chic HOME /Scandinavian Interior Design Ideas
My Chic Adventure | Facebook
---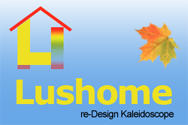 Modern Interior Design and Decorating with Rustic Vibe and Shabby Chic, Luxury House in Austin
Lushome | Facebook
---
15 "Sun"sational Sunroom Ideas For The Off-Season
homedit | Facebook
---
must-see: pardee homes' responsive home project for millennial homebuyers!
Carla Aston Designed | Facebook
---
13 Creative Ideas for Decorating With an Exposed Brick Wall
Brit + Co | Facebook
---
MODERN DECO KITCHEN INTRO
Emily Henderson | Facebook
---
The Best Time To Choose A Paint Color
Schneiderman's | Facebook
---
How to Master the Subtle Magic Of Scandinavian Interior Design
KUKUN | Facebook
---

25 Master Bedroom Color Ideas For Your Home
Interior God
---
INTERIOR EYE CANDY
The Style Files | Facebook
---
Interior Design Tips That Will Transform Your Life
Red Online | Facebook
---
15 Interior Design Charts That Will Make You Feel Like a Professional Decorator
House Beautiful | Facebook
---
64 Stunningly Scandinavian Interior Designs
freshome | Facebook